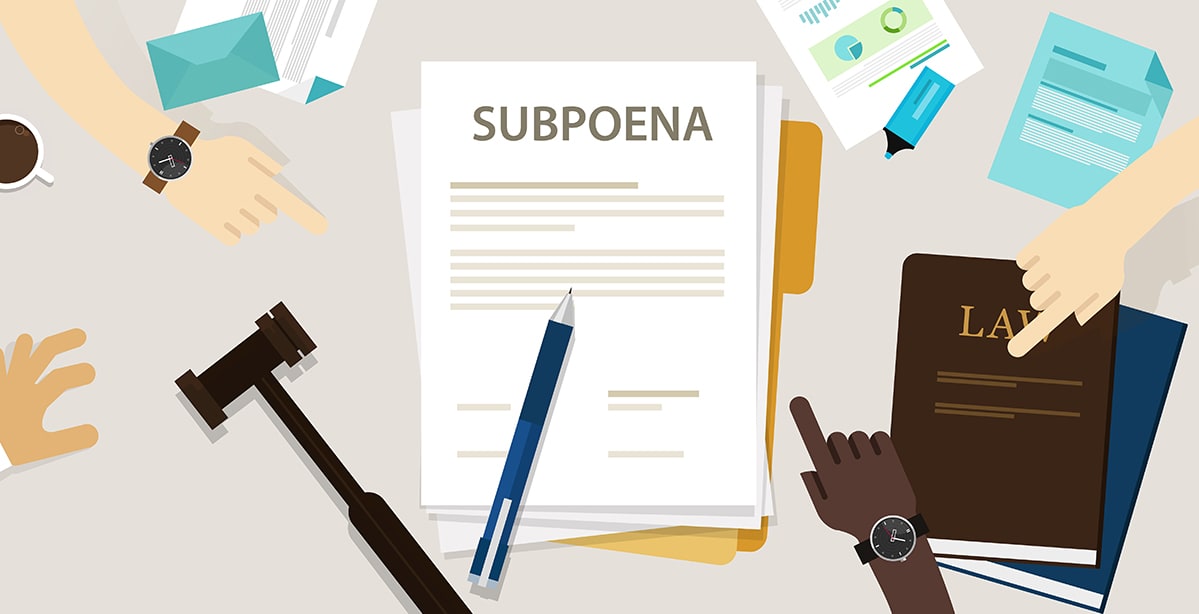 06 Feb

The Humble Subpoena – Part 2

Further to Part 1 of this article, the second example of a Subpoena gone wrong was where one had been served on the Wife's lawyers. The Subpoena sought all correspondence and documents relating to communications occurring between the Wife's lawyers and the conveyancing Solicitors the Husband and Wife appointed in the sale of their matrimonial home, in accordance with their property settlement agreement.

The Subpoena lacked particularity and was for an undefined date range.

Our Legal Practitioner Director, on behalf of the Wife's lawyers' firm sought more particulars from the Husband's lawyer, so as the task of answering the Subpoena could be contained. The request went unanswered.

Occasionally, a Family Lawyer (often on their own volition, given clients are usually guided by their lawyer in respect to whether to seek to issue a Subpoena) will file a baseless or "too broad" Subpoena.

Under the Rules[1]a Subpoena must be accompanied with conduct money of at least $25 to cover the costs of answering the Subpoena.


Our Legal Practitioner Director wrote to the Husband's lawyer seeking additional conduct money, especially given the unparticularised request and a settlement was ultimately agreed with the Husband's lawyer. The conduct money agreed upon was $500.

The Subpoena was answered, and the documents sent to the Court. The agreed conduct money, despite several requests, was never paid by the Husband.

An application was filed for the payment of the costs incurred in answering the Subpoena but also for the costs of having to file the application.

The Judge, presented with all of the evidence, including the offers to settle the matter for $500 and the several and numerous requests for the Subpoena to be particularised and thereafter for the payment of the agreed $500, ultimately made an Order for the payment of a total sum in excess of $4,000.

Subpoena drafting is a very important skill and ensuring that they are done properly the first time and appropriately issued, will avoid significant delay and costs in arguing about the Subpoena itself.
---